Join by link:
All you need to join a Teams meeting is a link. This might arrive by email or as a calendar invite.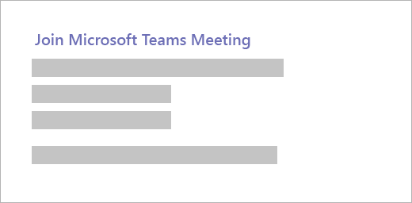 Select Join Microsoft Teams Meeting link in your email or in your Outlook meeting invite. You will then be taken to a page where you can choose to either join on the web or download the desktop app. If you already have the Teams application installed on your desktop or laptop, the meeting will open there automatically.
Join from calendar in Teams:
Select Calendar

on the left side of the Teams application to see your meetings. Find the meeting, and then select Join: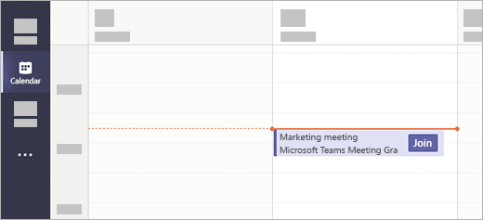 Join desktop app when someone starts the meeting:
If you have the desktop version of Microsoft Teams, and you are already logged in, when the first person joins the meeting you get a pop-up notification on your screen that you can use to join the meeting directly.
Join from chat:
If the meeting has already begun, it appears in your recent chat list. Select the meeting in your chat list and then select Join at the top of the chat: