For each module you will need to submit an assignment to show your understanding of the topics covered. It is your chance to show not only your subject knowledge but also your ability to work to deadlines and to produce good quality work.
There are various steps to consider to make sure you hit those deadlines. Moving from reading and notetaking into planning and writing is an part of this. The tutorial below outlines key strategies you can try.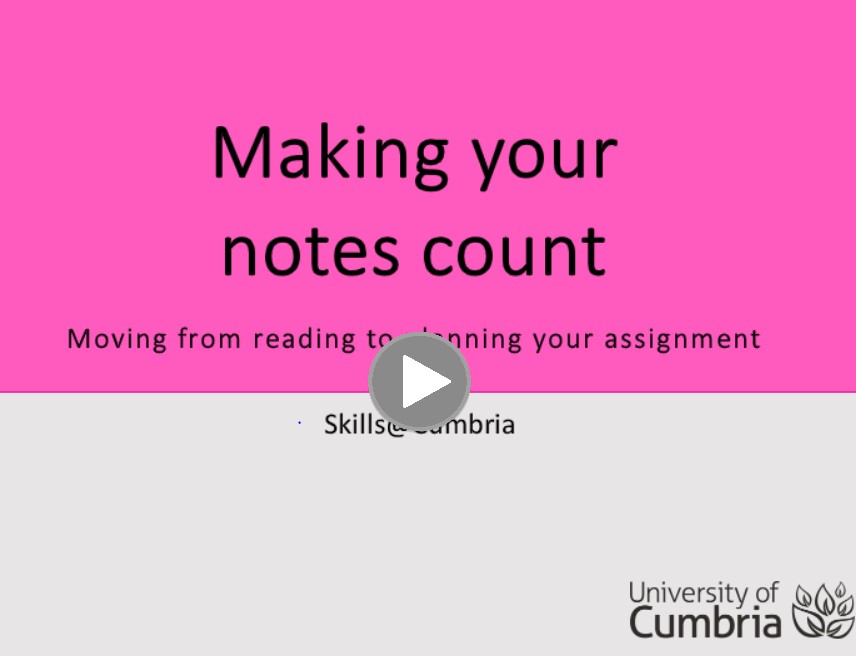 Plus, our checklist will help you get started:
See also our pages on different types of assignments - essays, reports, literature reviews, reflective writing, dissertations and presentations
In addition, our pages on time management will give you lots of hints and tips about making the best use of your time e.g. getting started, dealing with distractions, managing time effectively. Our reading and notetaking pages will help you make the most of your reading in your written work.