Borrowing Books - Click and Collect
We are now able to offer a limited Click and Collect service for library books.
Find the book you want in OneSearch, and as long as it is available at the campus you want to collect it from, you will be able to place a request for it within OneSearch.
We will issue the book to your library account and send you an email letting you know when you can collect it.
We will ask to see your Cumbria Card before we hand over the books so please remember to bring it with you.
Returning Books
See Returning Books and Equipment for information on where to return your library books, teaching practice resources and media equipment.
Libraries
Learning at the University of Cumbria is not just about libraries themselves: it is everything that happens in them and outside of them. Our libraries are the hub of learning activity across our campuses. The wide range of online and physical resources we hold will give you the critical advantage in achieving your academic goals.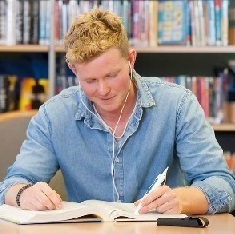 Library locations, opening times and contacts
Library Service
Books and More
Library Resources
It is quicker to borrow or renew items in the library if you have your Cumbria card with you.
Use OneSearch to find everything that the library has to offer including print & electronic books, journals, teaching practice materials and more…
How are we doing?
Tell us how we are doing by completing the quick library online feedback form.