Smartboard
The main manufacturers of Interactive Whiteboards (IWB), that we see in our placement schools, are SMART Board and Promethean. It is possible that you will find other brands of board and software in use at your school. Please ask your placement mentor for further details.
IWB Safety Tips
Ensure that the area around the IWB is clear of furniture, bags and other potential trip hazards.
Don't look directly into the projector bulb.
Ensure all cables are out of student's reach and do not present a tripping hazard.
Minimise time spend standing in front of the beam.
Encourage Students at the board to keep their back to the projector beam.
Supervise students closely while they are at the board and encourage correct practices.
Arrange the software so that smaller students can interact easily with what is on screen. Don't use chairs or stools to reach the top of the board.
Add health and safety notices to the classroom near to the board outlining good practices.
The Health and Safety Executive provides this advice: www.hse.gov.uk/radiation/nonionising/whiteboards.htm
Some additional Health and Safety Guidance is available from RM Plc.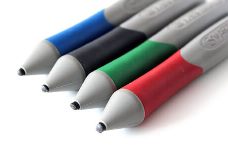 SMART Board
SMARTtech, the company behind SMART Board, have their own SMART Education website where you will find all the information you need about using SMART Board products.
The main piece of software that you will use, when working with a SMART Board, is SMART Notebook. SMART Notebook allows you to create interactive resources and presentations, capture the visible screen, create quizzes, embed images, include video or audio and a lot more.
Download SMART Notebook (for your own computer/laptop)
You can download a trial copy of the latest version of SMART Notebook from: https://education.smarttech.com/en/products/notebook/download#trial
This is a 45 day trial of the full version of SMART Notebook and is available for both Windows and OSx.
In order to continue using the downloaded software, after your 45 day trial, you will need to either purchase a full license (currently £199) or in some cases you may be able to access a license key from your placement school.
Using SMART Notebook beyond the trial period
The presenter PCs in most teaching rooms, at the University of Cumbria, have the full version of SMART Notebook installed. You can ask any of your tutors to book a classroom for you (groups preferred) so that you can use or practice with the software.
SMART Board Training and Resources
The SMART Exchange area enables you to download lesson plans and ready to use resources created by practicing teachers and educational publishers. You will need to create a free account to make full use of SMART Exchange. You can Join here.
The following list of resources are all presented as PDF documents unless stated otherwise:
Library resources
The Library holds a number of useful publications with best practice and ideas for using interactive whiteboards. Search the library catalogue using the key words "interactive whiteboard" and/or "lesson plan".