Signposts are the phrases and words which guide the reader through your assignment.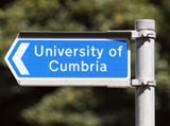 Major Signposts
Mainly used in the introduction to indicate how you are going to address the assignment, the key themes you will cover and in which order. They are also used to direct the reader throughout the assignment and to signal the conclusion.
Introduction
Main body
Conclusion

This essay critically examines ...
The aim of this study is to...
This essay will use a case study to explore...
This paper will address three issues...

One aspect of ...
Firstly...
Having established ...
Another line of thought...
However not all research

In conclusion...
The evidence presented has shown that...
This essay has focused on three factors ...
Several conclusions emerge from ...
There are many more examples in the Academic Phrasebank

More information on How to write introductions
Linking words and phrases
Use these to link your ideas, sentences and paragraphs into a coherent narrative or argument. This makes it much easier to understand, showing the relationship between your ideas and demonstrating your critical thinking.
| | |
| --- | --- |
| Adding ideas | Again, besides, equally important, finally, first (second, third, etc.), furthermore, likewise. |
| Emphasising ideas | Above all, equally important, especially, indeed, in fact, in particular, most important. |
| Illustrating ideas | For example, for instance, in particular, namely, specifically. |
| Comparing ideas | In the same way, likewise, similarly. |
| Contrasting ideas | and yet, but at the same time, even so, for all that, however, nevertheless, on the contrary, on the other hand, otherwise. |
| Showing cause and effect | Accordingly, as a result, consequently, for that reason, for this purpose, hence, therefore. |
| Placing ideas in time | Again, at first, at least, at length, at once, at that time, at the same time, concurrently, during this time, earlier, eventually, finally, first, second, third. |
| Summarising ideas | all in all, altogether, as has been noted, finally, in brief, in conclusion, in other words, in short, in simpler terms, in summary. |