Why bother with accurate spelling, punctuation and grammar?
Punctuation is very important because it helps readers to make sense of a piece of text – you don't want your reader to have to re-read sections of your essay because they can't figure out what you are trying to say. Remember, your reader is your tutor and if they don't understand what you have written, they can't give you any marks for it.
Spelling
Accurate spelling is important in academic writing and you will lose marks if your writing has spelling errors. It's important to realise that you can't always rely on your computer you should refer to a dictionary as well.
Also, take particular care to use English spelling and not American English. Most people struggle with particular words or groups of words. When writing, pay attention to the words that you tend to spell incorrectly, you can then look out for these in your work and check them. For more information on spelling and to practise your skills, follow this link:
www.bbc.co.uk/skillswise/topic-group/spelling
.
It's also important to
proofread your work
for spelling errors.
Punctuation
Errors with punctuation usually happen because the writer doesn't understand how to use punctuation marks. Take a look at this link from the BBC that shows punctuation is essential, not only in academic writing, but in all writing, including important texts like job applications:
https://www.bbc.co.uk/teach/skillswise/punctuation/z7b247h
The most common difficulties with punctuation are apostrophes and commas. For further details take a look at these links:
•
Apostrophes
[PDF]
•
Commas
[PDF]
Remember to leave enough time to
proofread your work
before your deadline.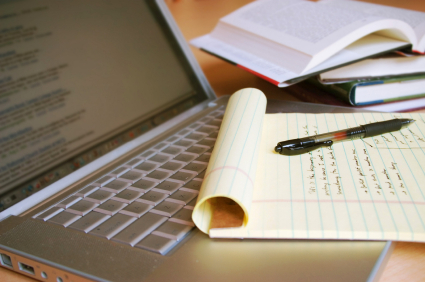 Grammar
The word 'grammar' fills many people with dread, but you'll be surprised to hear that you actually know more than you think you do! Grammar is not just about being able to label particular words, it's more important to be aware of the role individual words play within a sentence.
To find out more, have a look at these BBC links to help with
words
and
sentences
.
Additional resources:
Here is a reading list with book titles to help you improve your spelling, punctuation and grammar.
Spelling
• AskOxford.com: Better writing - Commonly misspelled words.
Browse this site for tips on spelling and grammar.

Proofreading
• Indiana University Writing Tutorial Services: proofreading for common surface errors. A good guide to proofreading - easy to read.

Grammar
• English Plus+ online grammar (Bair, J. 2008): the 'Grammar Slammer'.
See also Grammar Slammer Run-on sentences and Sentence fragments.
For punctuation see the Grammar Slammer - punctuation.
Email internationalstudentsupport@cumbria.ac.uk and ask them to enrol you onto their English for Academic Purposes Blackboard site.