Top Tips to Manage Your Time
It is important to learn how to use your time effectively. Good time management isn't just about being able to draw up a study timetable or work schedule which fits around lectures and your social life.

You need to think about a whole range of things – so where should you start? Take a look at the following list:

• need to get your time under control right now?
Try The 5 Step Plan

• want to plan your time more effectively?
Go to Planning Timetables and Schedules

• can't find what you want when you want it?
See our advice on getting organised

• need to work more effectively?
Have a look at making more hours in the day

• find it impossible to get started, or keep going?
See overcoming procrastination

• difficult to stay focused?
Go to dealing with distractions


However great your ideas, and however hard you work, if you can't make the time to complete or communicate things properly, you won't get the marks you deserve. So managing your time effectively is key to success at university.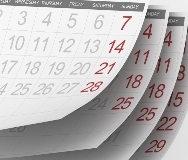 The bad news is that no-one is born with great time management skills. The good news - that means anyone can learn them!
Taken from LearnHigher: www.learnhigher.ac.uk
Useful websites
There are many websites offering advice on Time Management, often directed at people in employment. Listed below are a few that are especially useful for students in Higher Education.


PORT Tutorial: Managing Your Time (School of Advanced Study, London)
Postgraduate students may have particular problems with time management due to the nature of their academic commitments. This site includes advice specifically aimed at the issues affecting postgraduate students.
Getting Ready for University Study: Time management (Napier)
A quick and easy interactive exercise to help you think of time management strategies that will work for you. You can also print these strategies out afterwards.
Skills4Study: Time management
Part of a comprehensive site on study skills produced to accompany Palgrave's series of study skills books. Also pages on motivation, organisation and time management for mature students on the same website.
Time management for students (NUS)
Brief advice targeted at Freshers. Includes quotes from students about what worked for them.
Time management (University of Bradford Effective Learning Service)
A printable guide to student time management with quizzes, exercises and worksheets.
Procrastination (University of Bradford Effective Learning Service)
A detailed booklet on this topic - good if you want to know more about how procrastination comes about.
Tips on making and using 'to-do lists'
To-do lists are a simple and valuable tool in managing time. This site has some good suggestions for making and using these lists.
Lifehacker
Productivity tips on just about everything, for just about everyone. Warning – you can waste an awful lot of time browsing this site – best to use it when you have something specific to search for. Especially good on tips for using technologies.