Keep in touch
Stay in contact with the university and your fellow graduates through our Alumni Association and the official University of Cumbria Facebook page.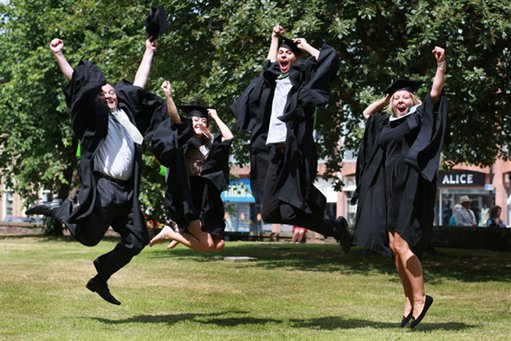 Jobs and careers
Graduate work placements
Now that you are graduating, why not give yourself a competitive advantage by using your skills and knowledge working on a short-term project with a business in Cumbria or the north west region. If this is of interest, please register your details with the 'Jobs and placements' portal which can be found at the Business Placement Service Team web pages where you can also view job placement opportunities.
Careers and Employability service
Whether or not you've found a job, our Careers Service provides information dedicated to graduates for up to three years after you complete your course at the University of Cumbria, and it's free.
We can provide information, advice and guidance on choosing a career path, finding a job, researching post graduate study, interview techniques or developing your skills.
Further study
Give your career a boost by studying for a Masters or PhD. Our postgraduate degrees - whether taught or research - offer small study groups and access to experts in your academic field.
Postgraduate courses
Postgraduate teaching courses
Research degrees