Welcome Week and Course Timetables
Find your welcome week and course timetable which includes details of dates, times and rooms for your course. Please note: Timetables will keep being updated so it's worth checking again before you start your course.
Access Blackboard Collaborate and Teams for online sessions
To find out how to access online sessions via Collaborate, click Quick Guide Blackboard Collaborate. For information about using Teams, visit our Teams webpage.
Welcome Week Timetable
If you have any questions, please don't hesitate to call our student support team: 0808 178 7373
Choose your course
Interpreting your Welcome Week timetable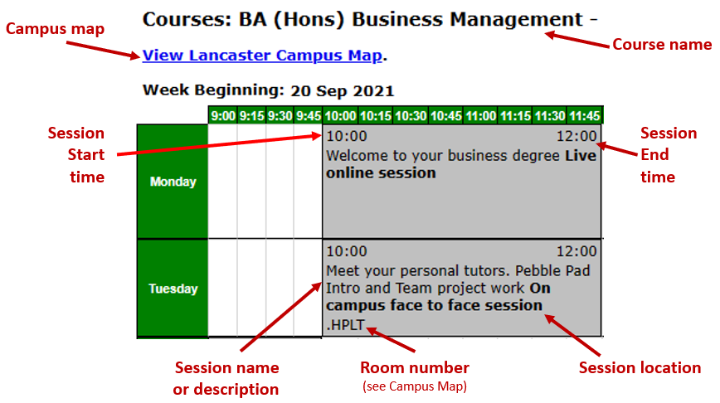 Course Timetable
Along with your Welcome Week Timetable (above) you can also view the full timetable for your course here: Course Timetable
Support
If you have any queries, please email timetabling@cumbria.ac.uk