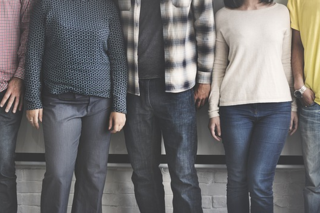 companionship (noun) - a feeling of fellowship or friendship.
synonyms:
friendship, fellowship, closeness, togetherness, rapport, camaraderie, comradeship, solidarity, mutual support, mutual affection, brotherhood, sisterhood, company, society, association, social intercourse, social contact, acquaintance; informal: chumminess, palliness, clubbiness, mateyness
We all need company and friendship as part of our everyday lives, but we are not all confident enough to make friends, especially in new situations (like coming to university). But there are many places for you to begin creating new relationships and finding like-minded company.
Your accommodation:
Sharing a space together is one of the best ways to get to know people. If you are in halls or a shared house, you have the opportunity to join in with your fellow students. Consider some of the activities that you or your housemates are doing - is it something you can use to connect?
Shared cooking / cleaning / food shopping
Games / music / films
Sport or other physical activities
Hobbies or interests
Your course:
Everyone on your course is studying the same subjects as you. Do you have particular strengths or areas of knowledge/experience that you can share as part of a study group? Do your peers have strengths that they can share with you? Studying together is a great way to make friends and to improve your grades.
Student groups and societies:
The Students' Union curates a long list of official and unofficial clubs, groups and societies. These groups are always looking for new members and if something takes your fancy, pop along and introduce yourself. If you are nervous about going alone - ask a member of the Students' Union team to introduce you. UCSU Student Groups
Chaplaincy:
Our chaplaincy provides a safe place, a listening ear and personal support to all students and staff, regardless of their beliefs. There are lots of activities and events throughout the year. Drop by and say hello. Chaplaincy
Local groups, societies and events:
The one time that we will tell you to "Google" it - have a look online for a directory of local groups, societies or events and choose things based on your existing interests or try something entirely new. There is a lot of stuff going on out there and you're sure to find something that suits you. Here's a couple of events listings to get you started: Ambleside | Carlisle | Lancaster
Volunteering:
Do you have skills you can share or simply an enthusiasm to help others? There are lots of volunteering opportunities available wherever you are. See the UCSU Volunteering pages or look at a local or national directory. Remember, not only can you meet new people, but you can also enhance your CV by doing volunteer work.
Get a job:
Working part-time will not only get you out meeting people, but will also increase your income and improve your CV. Speak to the Careers Service to find local seasonal or part-time work.